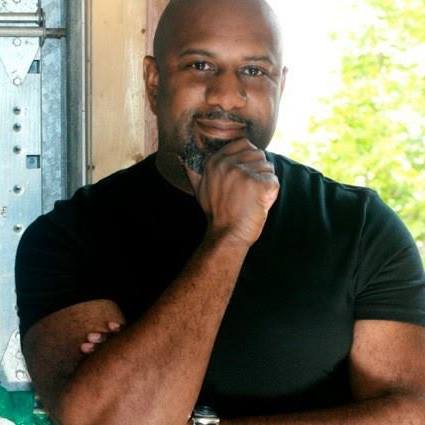 ABOUT ISAAC SPRY

A NATIVE OF SOUTH CAROLINA, ISAAC HAS BEEN INVOLVED IN FASHION DESIGN SINCE 1995. HIS INTEREST IN FASHION DATES BACK TO HIS CHILDHOOD WHEN HE WOULD OFTEN SKETCH FASHION FIGURES. ISAAC RELOCATED FROM CHARLESTON, SC TO ATLANTA, GA IN THE EARLY 90'S. SHORTLY AFTER HIS MOVE HE WAS INTRODUCED TO FASHION DESIGN BY A FRIEND. FOR YEARS HE WORKED IN THE HOSPITALITY INDUSTRY AND INFORMATION TECHNOLOGY WHILE PURSUING FASHION DESIGN AS A HOBBY. IN 2008 HE DECIDED TO FOLLOW HIS PASSION AND ENROLLED AT BAUDER COLLEGE, RECEIVING A DEGREE IN FASHION DESIGN IN 2010.
ISAAC NOW WORKS IN THE FILM INDUSTRY AS A TAILOR. WORKING CLOSELY WITH THE COSTUME DESIGNER HE MAKES SURES THAT THE CAST LOOKS GREAT ON THE BIG SCREEN. ISAAC HAS WORKED ON NUMEROUS SHOWS FROM THE WALKING DEAD TO BLACK PANTHER. ISAAC HAS ALSO BEEN FEATURED IN VARIOUS MAGAZINES AND THE ATLANTA JOURNAL CONSTITUTION.
WHEN HE'S NOT TAILORING CLOTHING, HE IS FLYING THE FRIENDLY SKIES. IN ADDITION TO SEWING, ISAAC IS ALSO A FLIGHT ATTENDANT. HE OFTEN FINDS INSPIRATION WHEN TRAVELING.